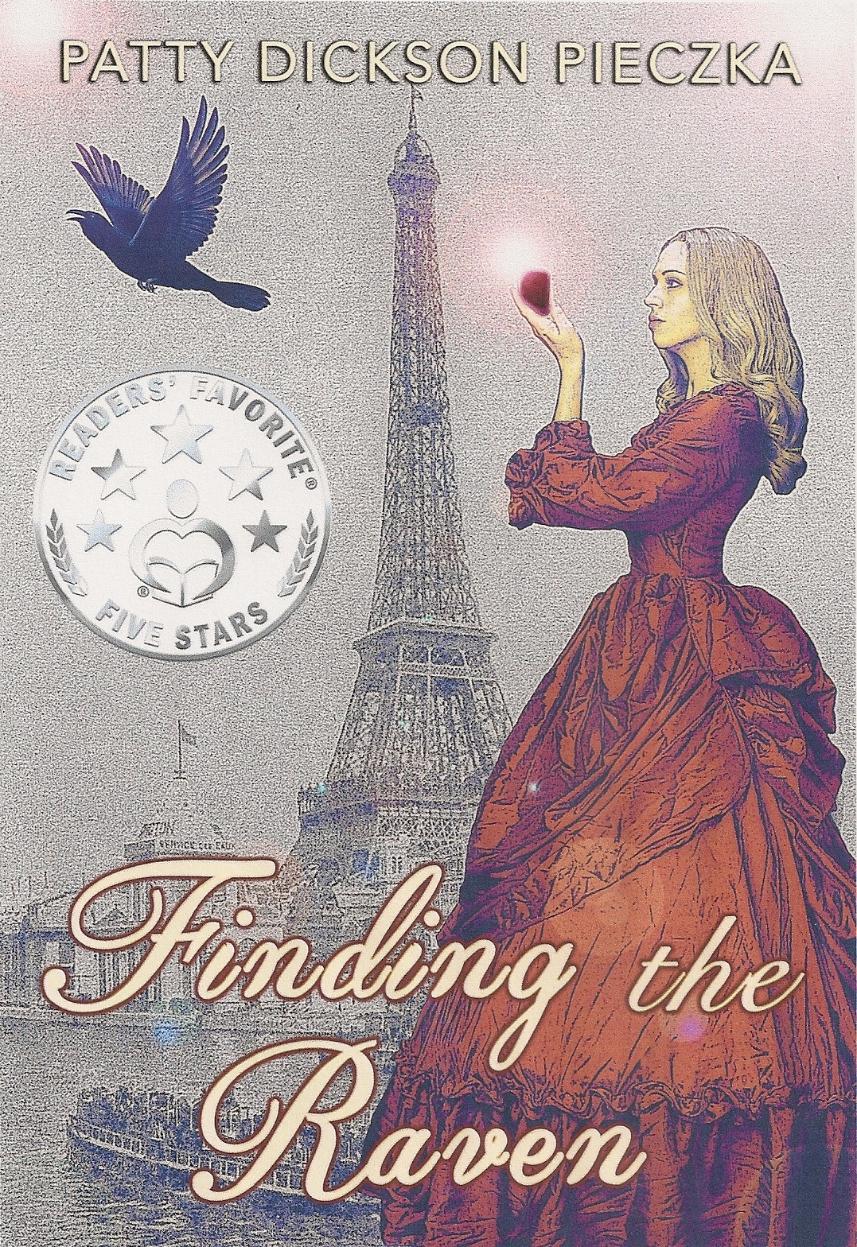 Finding the Raven by Patty Dickson Pieczka

Order (Paperback, e-book, or Kindle Unlimited from Amazon) Here
Read Reviews Here
Read Excerpt Here
A well-told tale of murder, betrayal and redemption as two young women struggle for survival against the backdrop of the 1904 St. Louis World's Fair.
*****************
"Finding the Raven is a one-of-a-kind read that will have you buried in this remarkable 1904 setting..." - Readers' Favorite

"It's no exaggeration that I was fully immersed and kept wanting more from the minute I started reading the book." - Online Book Club
********************
When Julia Dulac's father is murdered on stage and her inheritance is swindled away, she must work through her grief and fear of poverty to find both the killer and a means of survival with help from the Raven, a black crystal that reveals images of past and future truths. While having the crystal appraised, Julia finds love and her life takes unexpected turns through mystery and betrayal during the exciting times of the 1904 World's Fair in St. Louis.
Through the boarding house window, Julia overhears an argument between Rose and her wealthy father over Rose's illegitimate pregnancy. He drops Rose off, saying he will return in one year, that she must be either single and childless or respectably married. Though from completely different backgrounds, Julia and Rose become fast friends, facing lessons of survival and redemption as their fates become irrevocably entwined.
*********************
Extensive research was conducted to ensure all details are historically accurate. I visited the Scott Joplin house, the world's fair Museum, and studied architecture and old landmarks in St. Louis. All ads and articles mentioned in the novel are from newspapers of the times. Numerous books, articles and documentaries helped me make 1904 come to life.